EB-5 Immigrant Investor Program: Investing in America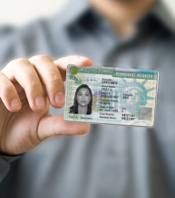 The EB-5 Immigrant Investor Program allows foreign entrepreneurs to invest in job-creating projects in America. In return, they may receive permanent residency (green cards) for themselves, their spouses, and unmarried children under 21 years of age.
Ten thousand (10,000) immigrant investor visas are reserved each fiscal year by the United States Citizenship and Immigration Service (USCIS) for eligible investors and their families. The families work with their legal counsel and a local Regional Center to fulfill EB-5 program requirements, which include investment in a local, commercial enterprise and the creation of local jobs for eligible U.S. residents.
Achieving permanent residency by investing in the U.S. benefits everyone — those directly involved in the project, the local community, and the American economy.
Project expenses, from building permit fees to the cost of construction, are funded in their entirety by private foreign investment monies. U.S. taxpayers enjoy an improved economy without an added tax burden. In addition, foreign entrepreneurs receive U.S. residency and the right to send their children to an American college, and local workers attain or retain good jobs. Learn more about EB-5 >>
This website is not a solicitation of investment. Offering documentation will only be provided to accredited investors as defined under the Securities Act of 1933. Before considering making an investment, interested parties should review all project or offering documentation with independent advisors of his/her choice.